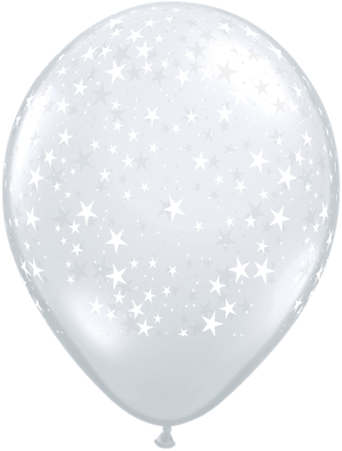 Stars - Clear- Specialty Color - Quantity: 10 included in Balloon Garland Kit
A party isn't a party without balloons! Choose from a range of colors from our balloon bar to complete your party decor! Standard balloons are 11"inflated and come in a pack of 10.
Item details:
Natural latex, 100% biodegradeable

Pack of 10

11" round

Made in the USA
All balloons are shipped flat and may be filled with helium or air. Balloon images are supplied from the manufacturer. Colors may appear different based on your monitor resolution. Balloon colors change upon inflation.
For Dallas residents, give us a call to fill your balloons with helium and for local balloon delivery. Extra charges apply.