LUSHRA IS A WOMEN OWNED & WOMEN LED SMALL BUSINESS. WE ARE AN EXPERIENTIAL EVENT COMPANY & LIFESTYLE BRAND THAT EXISTS TO CELEBRATE THE MOMENT. WE CREATE FULL STYLED EVENTS, OFFER BALLOON PICKUP & DELIVERY AT OUR HQ, & AT HOME DIY SOLUTIONS TO HELP YOU PLAN YOUR OWN PARTY.
CELEBRATION IS OUR LOVE LANGUAGE. THE LUSHRA LIFESTYLE IS TO FIND JOY IN EVERY MOMENT. TO CELEBRATE EACH OTHER'S VICTORIES AND TO FEEL WORTHY OF CELEBRATION. IF WE DON'T CELEBRATE EVERY SMALL VICTORY, WE MISSED OUT ON THE MEANING OF LIFE. TO CELEBRATE LIFE & THE PEOPLE WHO MATTER MOST. TO ALWAYS REMIND YOURSELF THAT TRUE CELEBRATION COMES FROM WITHIN.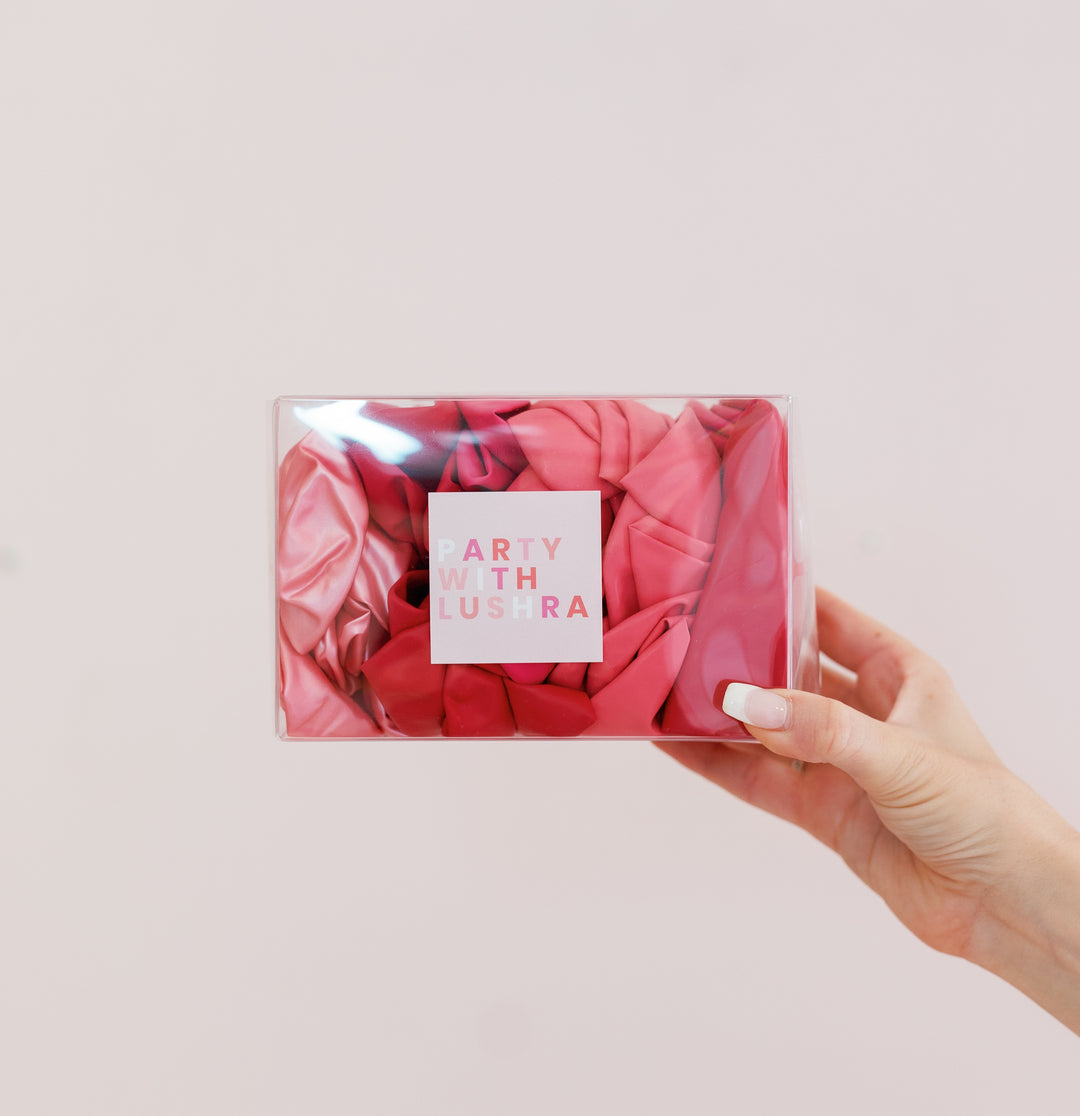 DIY SOLUTIONS
FROM PLACE SETTINGS TO DIY BALLOON ARCHES TO CUSTOM CUPS, NAPKINS, AND DECALS, WE OFFER A VARIETY OF SOLUTIONS FOR OUR DIY PARTIERS! NEED HELP DECIDING ON A THEME, MAKING YOUR INSPO COME TO LIFE, OR CREATING A CUSTOM LOGO FOR YOUR EVENT? WE CAN HELP WITH THAT, TOO!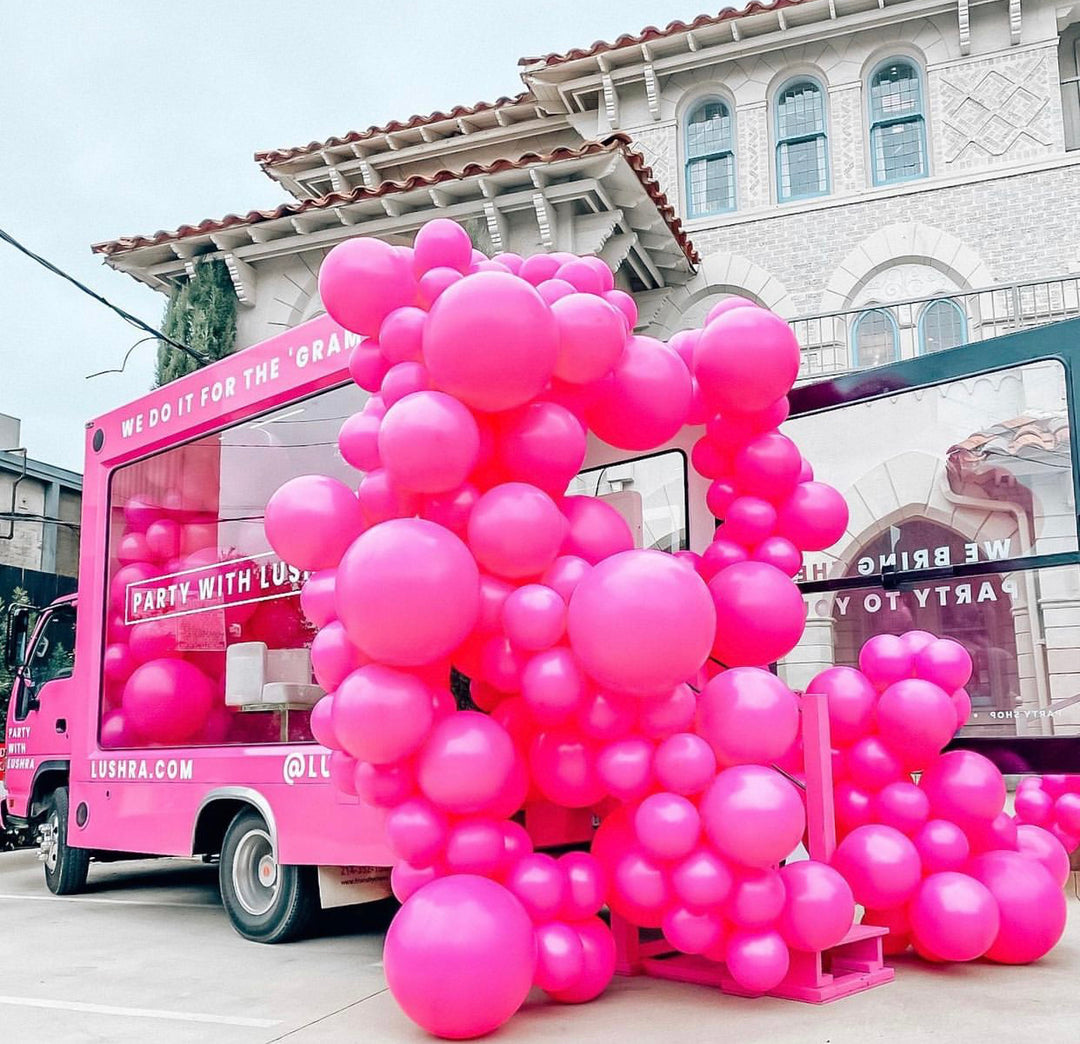 BALLOON PICKUP & DELIVERY
YOU CAN PICK UP DIY KITS, PARTY SUPPLIES, INFLATED GARLANDS, HELIUM BUNDLES, & JUMBO BALLOONS. WE OFFER DELIVERY WITHIN 10 MILES OF OUR HQ FROM MON-FRI 11-4! *DELIVERY DOES NOT INCLUDE SET UP*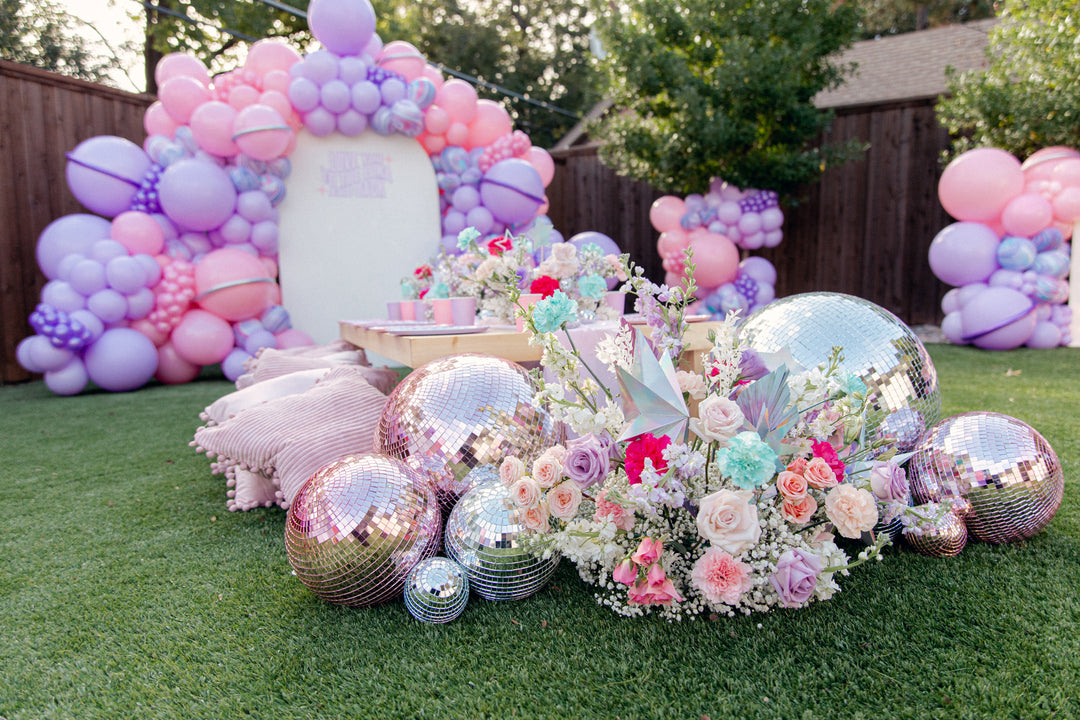 FULL STYLED EVENTS & BALLOON INSTALLATIONS
WE SPECIALIZE IN AESTHETICALLY PLEASING EVENTS & KNOW HOW TO TAKE YOUR EVENT TO THE NEXT LEVEL. CUSTOM BRANDING, WOW-FACTOR INSTALLATIONS, & ONE-OF-A-KIND ENTERTAINMENT. LET US TAKE CARE OF THE DETAILS! FROM VENDOR COORDINATION TO BALLOON INSTALLATION, WE DO IT ALL. WE SET THE PARTY AESTHETIC WITH ALL OUR EVENT MENU OPTIONS. BACKDROPS, DISCO BALLS, NEON SIGNS, ETC! WE'RE HERE TO MAKE YOUR PARTY DREAMS COME TRUE.


BIRTHDAYS
IT ONLY HAPPENS ONCE A YEAR. WE DO THEM BIG.
BABIES
GENDER REVEALS, BABY SHOWERS, FIRST BIRTHDAYS... OUR WORLD REVOLVES AROUND BABIES!
BRIDAL
BRIDAL SHOWERS, STOCK THE BAR PARTIES, COUPLES SHOWERS, & ENGAGEMENTS... WE LOVE LOVE!
BACHELORETTE
GIVE US A THEME AND LET US WORK OUR MAGIC. CUSTOMIZE THE SH!T OUT OF EVERYTHING.
BRANDED EVENTS
CORPORATE BRANDING MADE AESTHETIC.
OUR IMPACT
AS A SURVIVOR OF DOMESTIC VIOLENCE, OUR FOUNDER'S PERSONAL MISSION IS TO BE A VOICE FOR ALL TRAUMA SURVIVORS - THAT THEY CAN HEAL AND LIVE A PRESENT, FULL LIFE. TO CELEBRATE EVERY SINGLE HIGH MOMENT.